[Press Release]PharmAbcine's next-generation bispecific antibody drug discovery project wins a New Drug Development Fund from the government
| | |
| --- | --- |
| Title | PharmAbcine's next-generation bispecific antibody drug discovery project wins a New Drug Development Fund from the government |
| Category | |
PharmAbcine's next-generation bispecific antibody drug discovery project wins a New Drug Development Fund from the government
December 13, 2021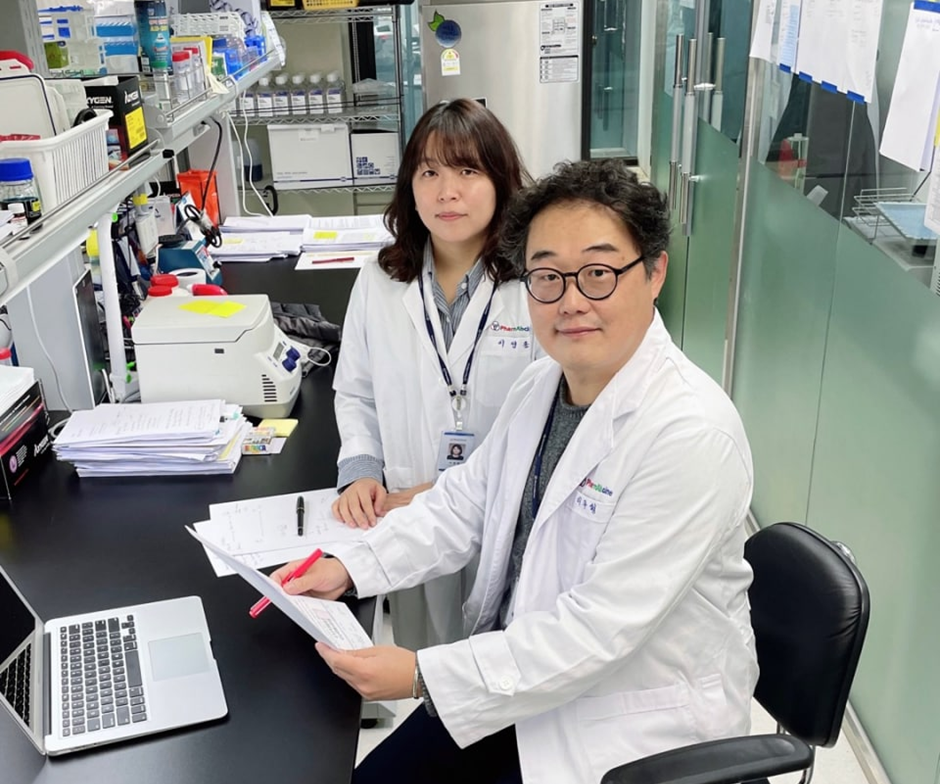 PharmAbcine, a clinical-stage biotech company focusing on the development of fully human antibody therapeutics, announced today that its next-generation bispecific antibody discovery project has been selected for a research grant by Korea Drug Development Fund (KDDF). KDDF is a South Korean government-initiated program that aims to promote the global competitiveness of local biotech companies.
The Company will use the grant to develop a bispecific antibody that targets both PD-L1, an immune checkpoint molecule present on tumor cells, and SIRPα, an inhibitory receptor on macrophages that binds to CD47 and inhibits phagocytic action of macrophages.
The market for bispecific antibodies looks promising. According to Roots Analysis, a market research firm, the global bispecific antibody market is expected to rise to U$9 b with a CAGR (Compound Annual Growth Rate) of 34% by 2030.
Bispecific antibodies targeting PD-L1 and SIRPα/CD47 appear more exciting given the strong interests of late among global pharmaceutical companies. Notably, in August 2021, a global pharmaceutical company announced that it paid about U$2.2b to acquire an immune-oncology drug development company that possesses an anti-SIRPα antibody asset.
"Bispecific antibody development has always been one of PharmAbcine's specialties since its foundation," said Dr. Joo Hyoung Lee, head of Antibody Engineering department. "We expect this research funding will provide a tremendous momentum in our drug development efforts which will ultimately benefit patients with unmet medical needs."